Is your home really an investment? We dive into the numbers to determine whether or not your primary residence is ACTUALLY an investment. When you factor all the added costs, interest, transactional costs and more, does it really pan…
00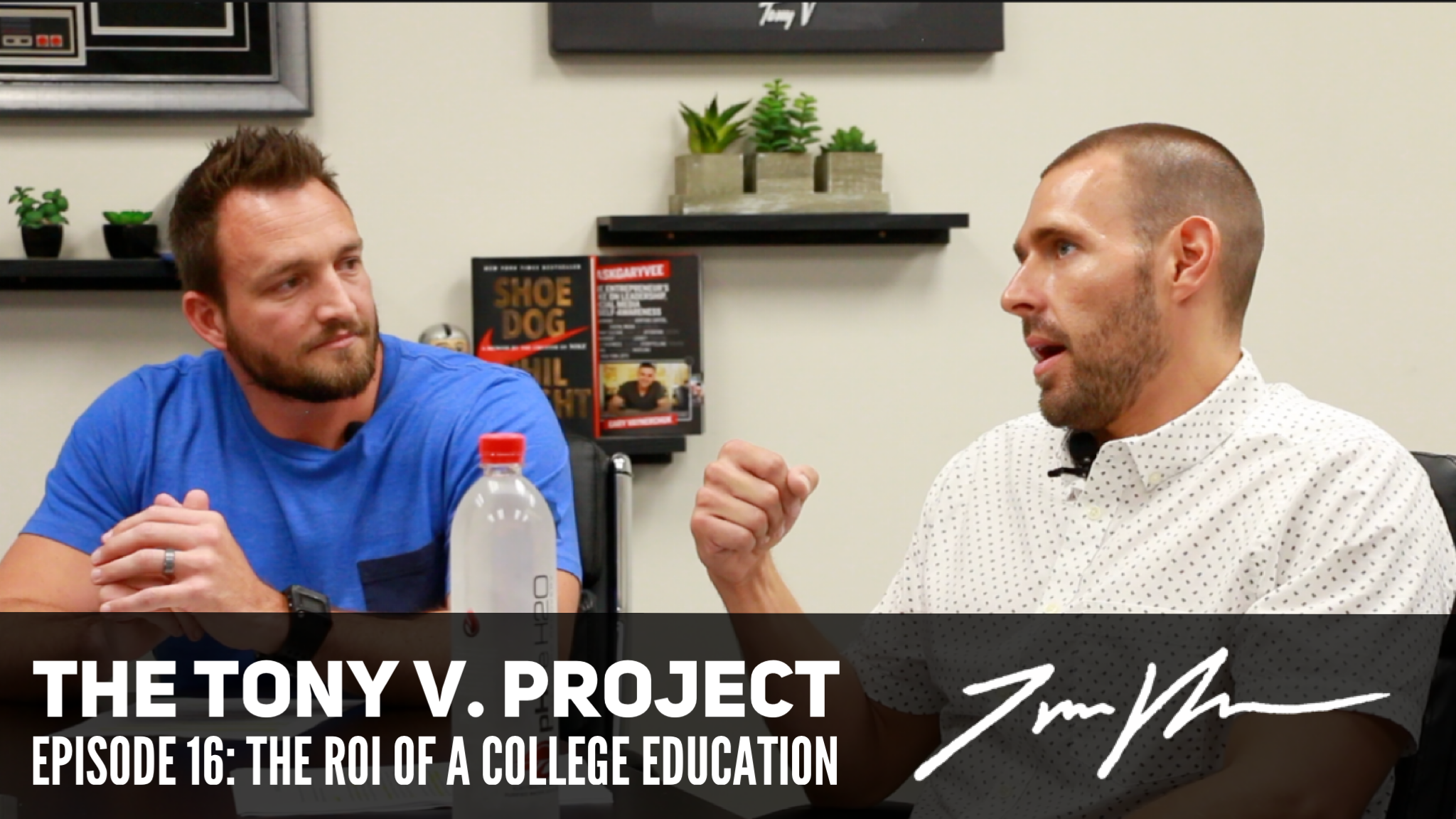 We discuss the cost of college and its actual ROI, if it is right for everyone, what is wrong with the system and what are some suggestions or things we could do to improve it and more….
00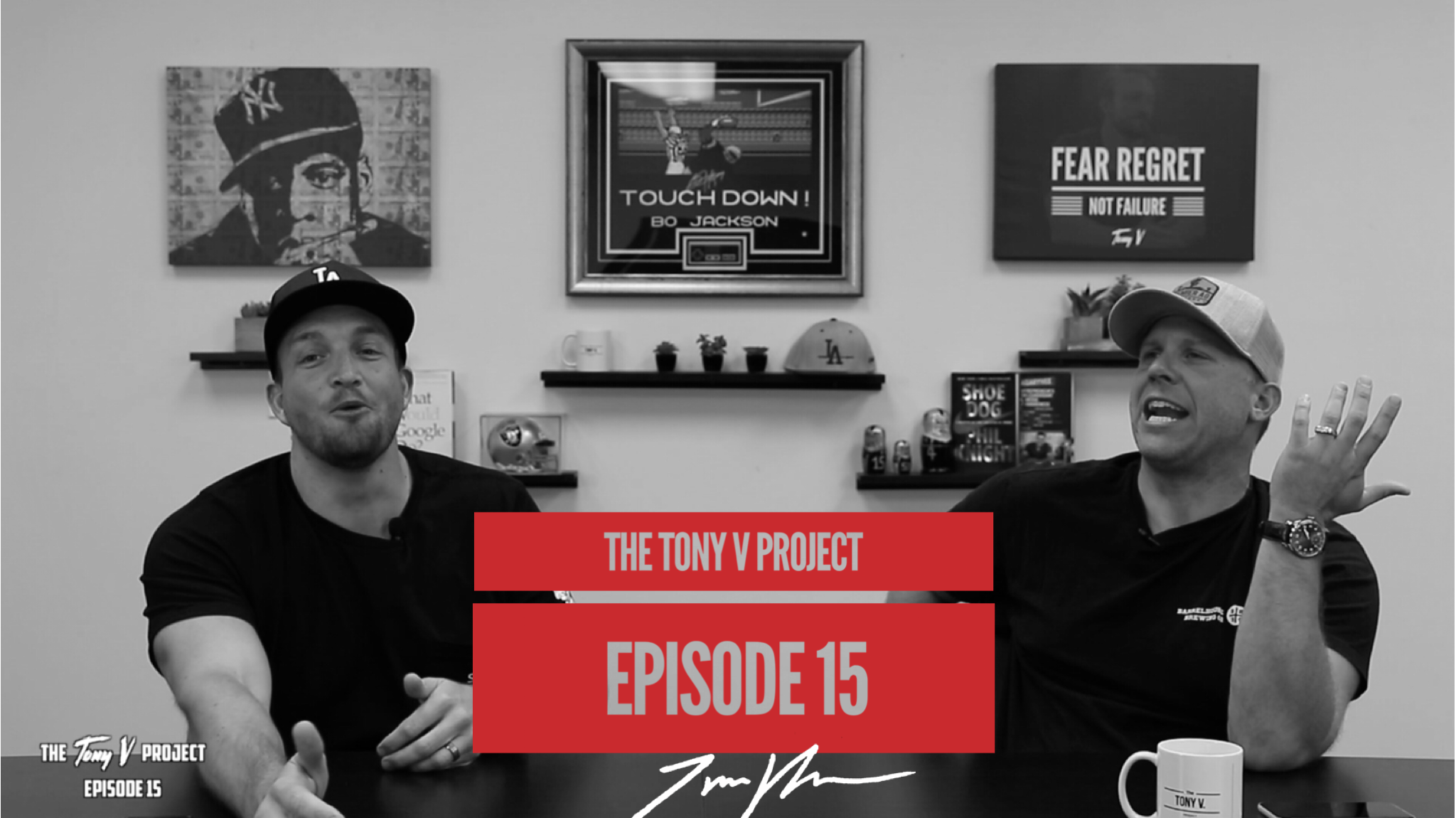 In this episode my friend Chris New, owner of Locally Grown, talks about his journey to become one of the best chefs in the industry and how he slept on couches, in his car, and worked for free for a year or more in order to work and…
00
We discuss how things like PEDs, gambling, steroids, and even things like domestic disputes affect an athlete's legacy. From baseball's heyday with Mark McGwire and Sammy Sosa's chase for 61, Bonds, Pete Rose, to Ray Rice….
00
The first episode of a 5 part mini series dedicated to legacies. What defines legacy? What makes someone the greatest of all time? Does charisma matter? We debate and discuss the top 6 NBA players of all time. Kobe, Jordan, Shaq,…
00
Some valuable life lessons proving once again it's how we respond to tragedy that truly shapes who we are. Sometimes it's some of of life's most traumatic events that help develop our greatest strengths. The Tony V….
02
We talk sales strategy, culture in business, how to get better at sales, and Robert's experience at Route 91 in Las Vegas. SUBSCRIBE Now and Never miss an episode! Ft. Robert Clark…
00
We talk about how the education system is failing our youth, bullying and how to prevent it, and a ton of other things affecting and influencing parents and kids on a daily basis in todays world! Ft. Nick Jones…
00
Participation Trophies. What makes a business fail. Is a college degree worth it? Plus a ton more including the release of the status of my upcoming book, "The Legacy Mindset." Ft. Pat Dietz…
00
We dive into the challenges of body image issue and dysmorphia, the use of steroids, and other challenges affecting our society and social media in this day and age….
00
Join Tony Velasco and guests xxx and xxx, as we discuss the difference between building a mindset for failure vs. success, the concept of struggle vs. glory, and what makes someone good at sales….
00
Pro MMA Fighter, Christos Giagos, coming fresh off his victory at ACB 82 talks to Tony Velasco about his plans with his next fight and opponent, the UFC, and his journey into MMA. Afterburn Fitness…
00
Join Tony Velasco as he brings 3 of Afterburn Fitness' female managers on the show to discuss empowering women and what International Women's Day means to them….
00
Watch Tony Velasco and Afterburn Fitness' GM, Adam Hatley and Membership Director, Pat Dietz, as they discuss potential gun control solutions as well as a more light-hearted discussion on the new flat earth phenomenon….
00
Episode 7 was filmed Friday February 9th… 5 days before the most recent mass shooting in Florida. Ironically the episode was about my good friend Gio's experience being amidst the gunfire at ground zero of the mass shooting at Route…
00
Professional MMA Fighter John Robles and Tony Velasco discuss the state of MMA, fear, and the the similarities of the mindset necessary to succeed in the fight game, business, and just life in general….
00
Jen and Samir Sarkar, creators of "Carters Challenge," detail their quest for a cure for Sanfilippo Syndrome, how they have dealt with learning their son Carter has this terminal disease, and how their perseverance can inspire many…
00
FOLLOW  |  SHARE  |  SUBSCRIBE | CONNECT